Kaskuanashku swims in the big pond!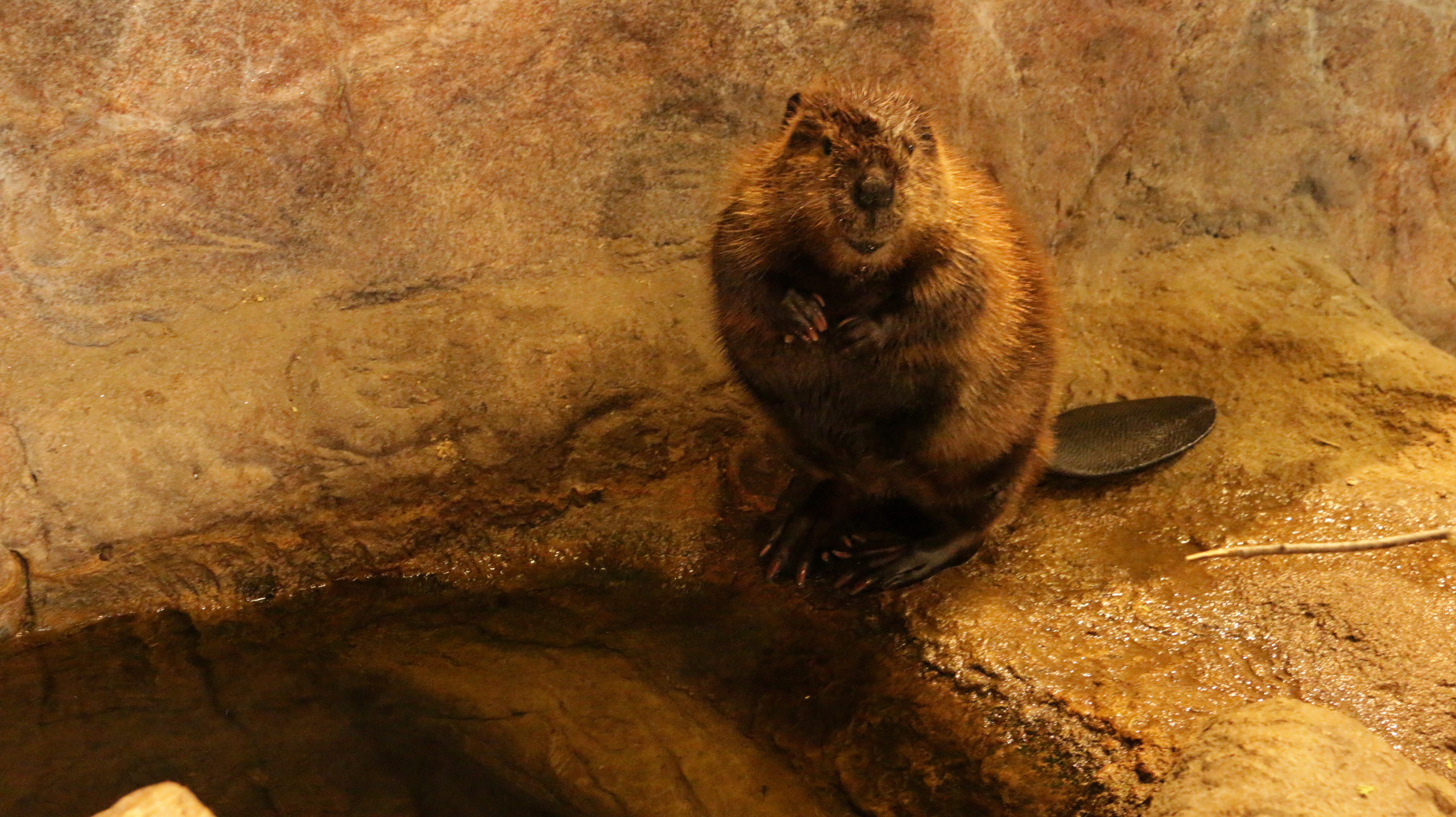 Kashkuanashku, Science North's newest beaver, hit a new milestone this week and made his home in the beaver pond at Science North.
It was definitely a new experience for him and after many attempts to dive into the big water, he finally slipped in.  After about an hour of swimming, he came out for a well-deserved nap.
You may be wondering where Drifter is. Drifter is Science North's oldest beaver. He is at least 15 years old, but could be as old as 19! Drifter came to Science North with several injuries including a spinal injury and over the years arthritis has built up in his spine, making it more difficult for him to move around and swim.
Drifter still has his home here at Science North, but after careful consideration of Drifter's changing needs, we decided to move him to a more accessible home. He is still in the Northern Ecosystem exhibit area at Science North, but we have placed him in the old porcupine habitat. He now has a more accessible water source that is more comfortable for him and after several days of observation, we have decided this is now the best place for him to be.  He appears to be very comfortable and more active!