The Royal Astronomy Society of Canada is turning 150!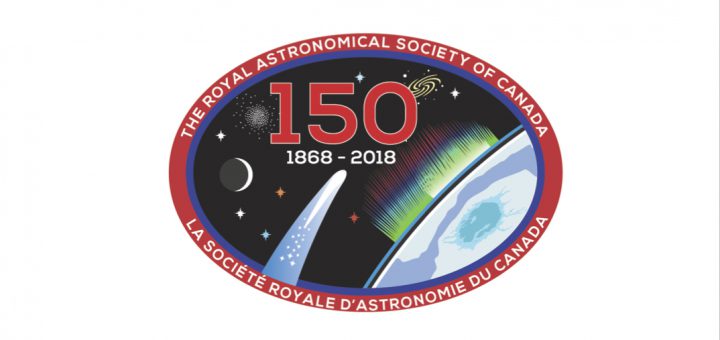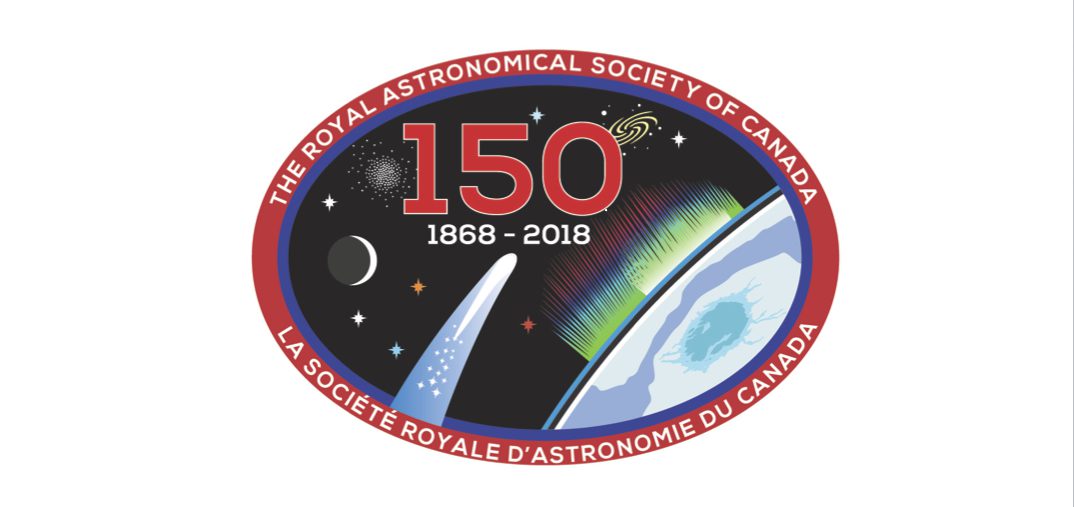 Now that we all know the word, get ready to celebrate another sesquicentennial. On Saturday, January 27th, 2018 the Royal Astronomy Society of Canada (RASC) is kicking off a year of celebrations. I happen to know the Executive Director of RASC, Randy Atwood, through my work here at Science North, so I gave him a call to discuss the society and its plans for 2018.
In 1868, there were no professional astronomers in Toronto, but RASC had its beginnings as an amateur astronomy club. The club received royal approval in 1903 and became national in scope. You can read the history of RASC and find great astronomy resources and local events on the RASC website. "We aren't just celebrating 150 years of a particular organization," Randy told me, "we are celebrating 150 years of astronomy in Canada and the accomplishments of Canadian astronomers."
For 100 years RASC was the only astronomy society in Canada. Now that the profession is established, amateur and aspiring astronomers make up most of the membership. "RASC inspires youth and helps them follow their path," says Randy, and sometimes that leads to them becoming professional astronomers. As Randy pointed out, amateur comes from the French word meaning: "lover of." Humans do seem to have an innate love of astronomy. On this continent, the practice of astronomy, the study of celestial objects and phenomena, started with the First Nations. In our earliest known record, a human in what is now Europe drew a picture of the Pleiades star cluster on a cave wall. That was 17 000 years ago!
M45, a.k.a the Pleiades, a.k.a the Seven Sisters. The earliest known depiction of the Pleiades is a cave drawing from 17 000 years ago. Photo credit: Ron Brecher, Guelph, Ontario, astrodoc.ca
"Everyone has a stake, everyone looks up at the night sky and asks the big questions," says Randy. What are we? Where are we? Why are we here? Over the millennia our answers to these questions have evolved with our scientific understanding of the cosmos, but we still gaze into the heart of a beautiful mystery when we look out there. RASC cultivates the innate human love of astronomy. "We bring astronomy to the Canadian public" declares Randy, "our plan for 2018 is to expand on that."
2018 does promise to be an exciting year for amateur astronomy. Canada Post is even issuing astronomy stamps to celebrate RASC's 150th. With the rise of citizen science and websites like zooniverse the Canadian public can make real contributions to the science of astronomy. Many astronomy clubs loan binoculars or telescopes for observing.  Like the transit of Venus in 1882, the total solar eclipse of 2017 brought amateur astronomers together – it also captured the interest of the Canadian public.   Here at Science North we were happily surprised when about 900 people showed up to view the eclipse.
2017 Solar Eclipse Party at Science North with members of the Sudbury Astronomy Club.
Randy hopes to build on the momentum from the eclipse with Canada's second-ever National Star Party on Saturday, September 15th.   On that date "we will be able to observe three bright planets, Mars, Jupiter, and Saturn, as well as the Moon," says Randy. Science North will be joining with the Sudbury and North Bay astronomy clubs to throw a party at the Killarney Park Observatory. So, visit the RASC website, meet your local astronomy club, and keep looking up in 2018!